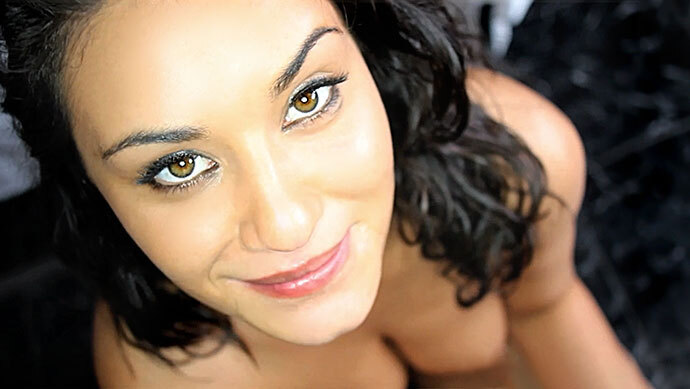 Charley Chase just dropped a sex bomb on Cupids Eden, serving up some serious hardcore heat in a scene that you'll surely want to save for your personal collection. When she popped into this lucky guy's home for a midday suck and fuck, she quickly complained that it was getting too hot and that she'd have to relieve herself of her clothing. She confidently shows off that curvy Latina frame, complete with a perfect booty, a pierced clit, and a curly bush concealing a tattoo. Then her top comes off to reveal that she's got pierced nipples as well. Too hot.
When Charley Chase finally gets her hands on her man's cock, she just can't stop giving him props and telling him how much she loves it. He finger fucks her and titty fucks between her pierced nipples, and she blows him with gusto, hitting his cock against her tongue ring. If you've devoured all the Cupids Eden videos religiously like we have, you know this guy has his pick of the hotties, but even he has to admit that Charley Chase's full service suck and fuck takes things to a whole 'nother level. 🔥🔥🔥
She rides him hard, flipping into reverse cowgirl, and bouncing those titties up and down with every stroke. He cums on her stomach but keeps right on, fucking her from the back while she reaches back to give him a squeeze. The next cumshot fills her mouth, and she spits some back onto his dick and swallows the rest! There's a surprise ending too, so you'll want to stay tuned. Hot stuff as usual, and you will not want to miss this one.