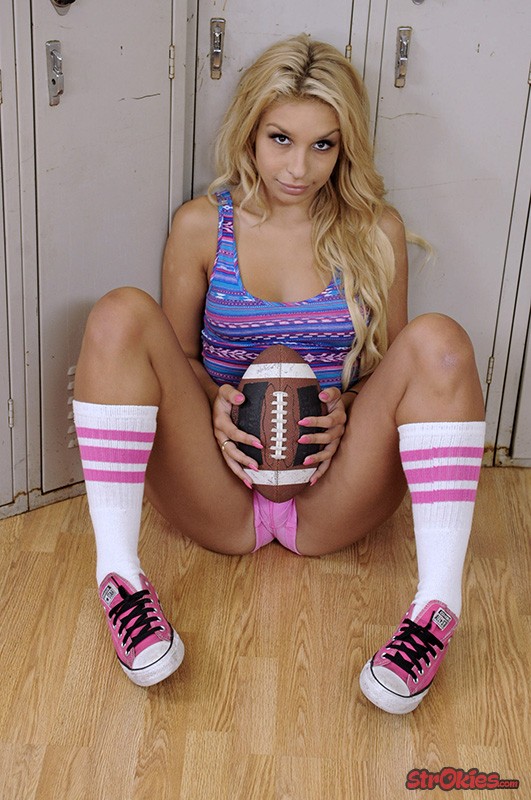 It's no secret that we're huge fans of Strokies here at Adult List, and one of our all-time favorite handjob videos on that site is this Carmen Caliente locker room handjob where the Latina cheerleader does some extracurricular ball handling that you won't be able to take your eyes off of. This is a real throwback, kicking it all the way back to 2015, and it's worth taking that trip in the time machine, believe us.
Naughty cheerleader Carmen Caliente snuck into the locker room to satisfy her curiosity about what really goes on in that boys-only territory. But instead of just snooping, she indulges in a little fantasy of her own, putting on a football helmet to pretend that she's a football player, tossing the ball around.
But then the coach walks in and catches her little fantasy in action!
Carmen tells the suspicious coach that she came in to get her friend's pom-poms, but he knows she certainly didn't leave them in the guys locker room. She finally confesses the truth, that she broke in to have some fun, and that's when Coach fesses up that he hasn't been able to take his eyes off her tits and ass since she's always showing them off.
We highly recommend heading over to Strokies to watch the delicious trailer for this sexy locker room handjob video, but before you do, we've got a free treat for you in the form of a super sexy nude gallery. Enjoy.