Have a imagined it? Fantasized about it?
Your woman taking full control. Your Goddess being in charge of your life, your desires and not least your orgasms. It is entirely up to her if you can come or not. When. How. It is entirely out of your hands.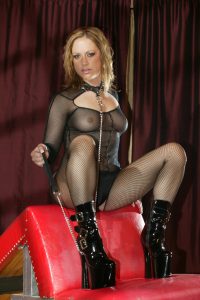 At the Male Chastity Blog you will find the most comprehensive collection of orgasm denial stories, female domination tales, information about cuckold husbands and much more beyond.
Turned into a semen eating cuckold by his cheating bitch of a spouse? Denied orgasm for hours on end while so hard your cock aches? At the beg and call of a supreme female being making you do household chores, humiliating you and sexually teasing you while denying you the pleasure and release you so madly crave. These are the tales of male chastity, cuckolds and the slaves of the dominas who rule the world.
The male chastity blog is one of the most impressive sources for those interested in the cuckold and male chastity lifestyles. And they are lifestyles. Follow the lives of kinky femdoms and their pathetic worms as they live the male chastity lifestyle 24/7. Get a peek behind the curtains of cuckold relationships. The information on female domination is endless, thorough and enticing.
Are you able to imagine the shame and sexual degradation that poor cuckolded husbands have to endure once their dominant-bitch of a cruel but beloved wife not solely forced them to look at them cheat with another man, but also denied them orgasm while pleasuring themself fully with strangers?