Exhibitionist fans have a new exciting opportunity for gaining self exposure, making money and gaining fans over at Onlyfans in one go. It is a win-win-win for real lovers of outdoor sex, flashing, public nudity and voyeurism. All cam girls need promotion and nude Onlyfans models need that special extra ingredient to gain fans, views and paying members. The outdoor sex film enthusiasts at Sex On The Beach Tube have you covered! They have a tailored program for nude onlyfans models and camgirl promotion services. Models not only get free access to more exposure and more fans, they get paid according to their traction. There is literally only upsides for onlyfans porn stars and cam girl exhibitionists!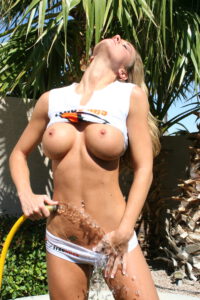 If you fancy launching a self promotion campaign on the outdoor tube site you will have your homemade porn films made available to thousands of potential fans. The better your video is, the more appealing and the naughtier – the more clicks and traction it will also gain. The more views, the more benefits for you. And not least you can feed your inner exhibitionist by monitoring all the fans and followers watching your films, following you, making naughty comments and much more.
Take your craving for exposure to new heights with the best offer of the year from the sex on the beach tube:
Free Exposure For All Onlyfans models and Camgirls producing outdoor content
Free Direct backlink to your Onlyfans page or Sexcam Studio (after a certain popularity is reached)
Payment for views above specified levels
More Fans and Followers for all exhibitionist porn producers!
Launch Your OnlyFans Career
No matter your age (18+ of course), looks and particular sexual likings you have the opportunity to use the Outdoor Sex Tube to promote yourself and become a porn star on Onlyfans. Exhibitionist clips, outdoor sex films and flashing movies are among the most popular genres among lovers of amateur porn girls. If you share the passion for public nudity and outdoor sex you can tap into the trend and start your career as an exhibitionist celebrity.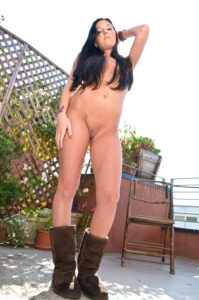 Onlyfans models, cam girls and amateur babes – consider yourself invited! The outdoor sex tube will promote you for free and help connect you with new fans, raise you in the rankings, earn you extra revenue and add to the fun of producing and promoting wonderful amateur exhibitionist content.
Sex On The Beach Tube simply put lets OnlyFans porn stars, sexy cam girl models and amateur porn producers promote their content directly to all the tube site visitors. Every single one of those visitors is a potential follower, fan or paying member for the onlyfans model and the fresh amateur sex content increases the tube site popularity – another win-win. The only requirement is that the content must be featuring outdoor elements. Some ideas might be public flashing, nudism beach shots, outdoor masturbation or blowjobs and much more. Whatever you have produced as an Onlyfans model or camgirl, you can promote it on the outdoor tube site – and once you reach a certain popularity you not only get paid, you also get a linkback to your sexcam studio, onlyfans page or whatever you desire.