Sex is great, but it's hard to contend with the feeling of a wet mouth engulfing the shaft of your cock or a hungry tongue wrapped around your tingling clit. Most people go weak at the knees at the thought of oral sex, but many don't get the amount they deserve!
Sure, they can flock to their nearest porn site to find some oral sex videos to enjoy, but many people see the live sex cam sphere as superior for a wide range of reasons. Let me explain why.
While porn can easily drain our balls, it can't contend with the level of interactive sex offered by live cam streams. The latter lets us fully interact with the horny models performing a tonne of sex acts in real-time, not to mention make them cum via Bluetooth sex gadgets!
But don't expect a bunch of chicks masturbating on their own; there's a tonne of horny couples performing live porn shows that welcome viewers to suggest what kind of kinky stuff they get up to next!
To get the show started, many users opt to indulge in live oral sex before advancing into full-on penetration. However, if you've just stumbled upon live cam platforms for the first time, you might be flustered about where to start and what all of the slang and jargon means.
Today, I will take you on a journey through the highlights of live blowjob slang to enable you to easily explore the wild world of free live sex cams and live out your naughtiest live oral sex shows in the wildest ways possible.
Deepthroating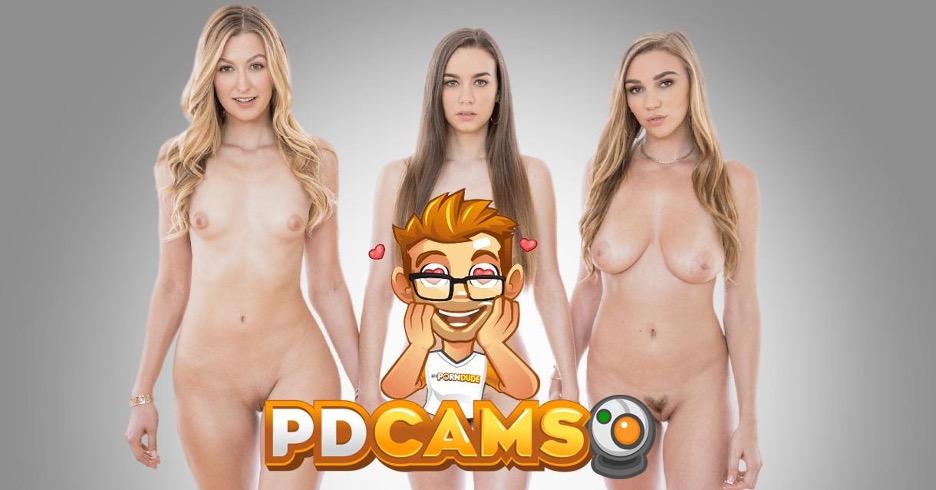 Let's start with a term you may already know, deepthroating! This is a standard tag found on live cam sites and is used to designate the kind of webcam women who don't let something as silly as a gag reflex get in the way of their insatiable hunger for cock!
If you love to hear the sounds of loud gagging echoing around the room accompanied by ruined makeup and rivers of drool leaking down over a woman's tits as she stares up at her lover's face (and yours) with a look of pure lust in her red eyes!
DATY
When you've had the warm lips of a woman wrapped around your cock, the correct way to repay her is to slide between her thighs and bury your face in her twat before making her cum with your tongue.
Many cam site users love to see this, and they often make it happen by dropping sexual requests in the live sex chat and asking couples to indulge in oral sex. If you're keen to know where to find such couples, just narrow them down according to the tag of Dining at the Y, sometimes referred to as DATY.
Facefuck

Deepthroating is one way for a cam girl to demonstrate her love for cock, but there's another category of BJ sex that's reserved for the more extreme cocksuckers on live cam sites. If you want to meet them, just type in the term Facefuck onto your favorite live webcam platform.
This is precisely what it sounds like: a woman willingly handing her throat over to a hung male to use like a human Fleshlight. It's intense, messy, and smoking hot! It's a must-see for anyone with a penchant for more hardcore blowjob sex shows!
It might be extreme, but there's an even more hardcore type of blowjob Queen out there, which brings us to the following type of cam girl!
Blowbang
For many cam girls, the feeling of having just one cock in their hand or mouth simply isn't enough. Instead, these women love to drop to their knees and present their mouths to a throbbing range of men's cocks with the perverted mission to service them all until their balls are emptied.
It's not hard to find blowbang girls on live cam sites, and many women love to show off their talent for handling multiple dicks at once. Sure, this can also be seen in blowbang porn videos, but the latter doesn't give you the power to control what's on screen, whereas live blowbang cams can let you trigger things like a Bukkake ending to their live blowbang.
But Bukkake isn't for everyone, and it's also a pain in the sea to clean up afterward. Instead, a lot of people like to see their chosen live cam girl ingest cum with a smile and cum hungry eyes, which brings us to our next section.
CIM

And last but not least is the world of CIM. This stands for cum in mouth, and, well, it's exactly what it sounds like! You won't struggle to find a thriving array of cum loving cam girls on adult cam king platforms as long as you search for the correct search terms like CIM.
This stands for cum in mouth and is used to describe girls who aren't shy about swallowing the thick and salty load that their male lover has to offer them. If you're extra horny, why not drop her a message in the live chat and ask her to play with it in her mouth before swallowing it?
Hell, if she's performing alongside another female, you might be lucky enough to find live cam couples open to snowballing each other, which means they swap the cum in a sloppy kiss that's guaranteed to empty your balls!
There's more than one way to suck a cock!
Watching a live cock getting blown to completion by a horny chick who will stop at nothing to get a stomach full of cum or watching a lucky guy bury his tongue up the pretty pink hole of a cam model until she grips his hair, rides his face, and squirts all over him.
There's certainly a learning curve to exploring live oral sex cams, but this guide has covered some of the most unmissable types of slang you need to know to explore it like a pro! Now, enjoy!