How many times have you tried giving home porn videos a shot and got disappointed? I'm assuming that happened most of the time, but not to worry, that won't happen ever again if you turn to LoveHomePorn.com! Instead of doing the same thing as always, which is going to one of many free porn sites that are filled with thousands of amateur videos of God knows which quality, how about you test your luck with premium homemade videos and see if they are any better?
I already know that the content available on this site is much better than I could have ever imagined, but what's the reason? Well, there are multiple reasons why I would choose this site over any other one that offers similar stuff, so let's begin by saying that the quality is simply out of this world! You can finally say goodbye to the SD content that's ruining the overall experience because most of the stuff on LHP is in HD, and it looks fantastic.
Hundreds of free videos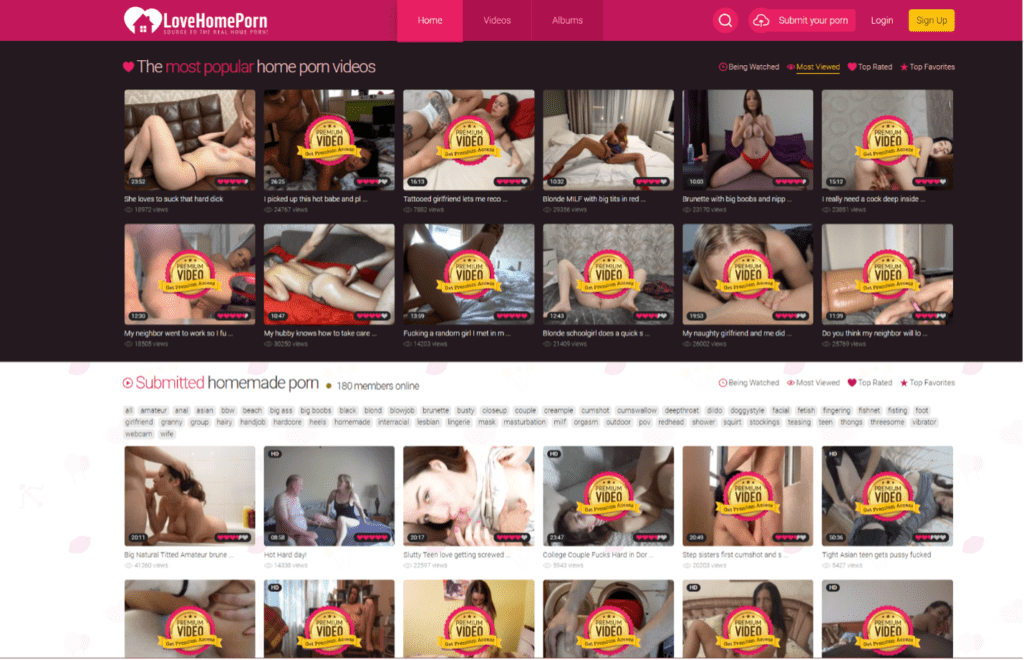 Instead of going in blind and paying for a premium subscription that might be good but might not, you can see what this place is all about, even as a guest. Yes, you've heard that right. Even though you need a premium subscription to see most of the content here, you'll have a chance to see over 500 videos without creating a free account.
If you're wondering whether these free videos are any less good than the premium ones, I'm here to tell you that you shouldn't! The quality remains the same regardless of the status of the video, so you won't have to worry about one thing. The biggest perk of getting this membership is additional access to the rest of the collection that's simply too good to pass on!
Once you start watching these free videos, you won't be able to get enough of them, and you'll start asking for more. That's where the premium membership comes in!
One type of membership
Everyone who decides to become a premium member will have only one option available. Currently, you can purchase a premium membership that lasts 30 days. There are no longer options at the time, but the membership is recurring, so you can keep being a member for as long as you want until you finally cancel the subscription.
The price might seem a bit too high for a homemade porn site, but once you see what this place actually offers, you won't question the price again! This membership can be yours for $29.95 or $0.99, which doesn't sound too bad. It's the same amount of money you would spend on most premium porn sites, but there's a big difference!
Instead of looking at fake scripted porn with some of the most famous pornstars, you'll have a chance to see quality content with fresh faces. If you're into scenes that are as real as they can look, LHP is the place for you, and you won't be disappointed.
3.000+ videos in total
If you were impressed by the number of free videos you get, wait until you see the rest of the available videos. Everyone who grabs the premium membership will have a chance to watch over 3,000 videos. Most of them are longer than 10 minutes and are in HD, so not only will you be paying for quantity but also quality!
As much as I like watching videos, I have to give them credit for the fantastic images they have as well. There's an entire section dedicated to pictures that look just as good. You'll find over 2,000 photo galleries filled with fantastic scenes of amateur girls doing everything that makes you get an erection.
Unlike videos, everyone can take a glance at these galleries, but only premium members can see full-sized images. Trust me when I tell you that you don't want to miss out on these scenes. Some of these chicks know what they are doing, and the best part is that you can see them in action in high definition!
Daily uploads
LHP takes pride in its upload schedule! Actually, it seems like that's the most important thing here because they haven't had one single day without a new upload. That's one of the things they promise when you purchase the membership. They add one new scene every single day, so you won't have to worry about running out of new scenes to watch.
Whether you prefer watching videos or pictures, you'll find a new scene in both sections every day. Sometimes, they will add a free scene and other days, they will add a premium one. That's one thing you can't predict, but if you grab the premium membership, you won't have to worry whether you'll be able to see something new that day or not.
Use filters for easier navigation
Their collection has gotten quite big over time, so clicking on the next page is not the ideal way to find something specific. Luckily, you have plenty of filters available, so you can start looking for something in particular with just one click. Keep in mind that you can use only one of these filters at a time, but that's still better than going through the entire collection at once.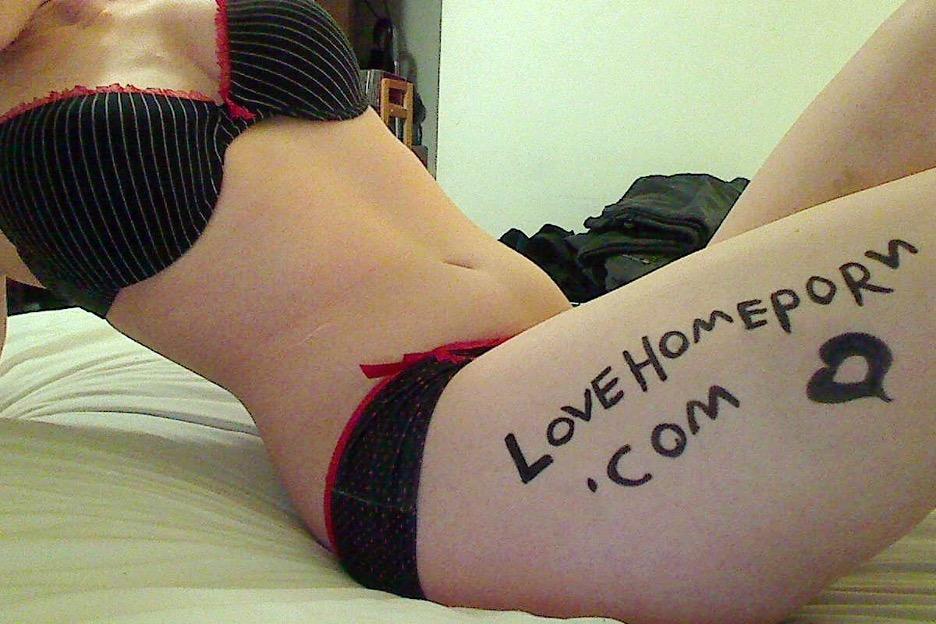 However, when it comes to sorting videos, you will be able to use multiple filters at once. For example, you might be able to look for either bog boobs or blowjob videos at once, but if you want, you can filter out all videos that aren't in HD and are under 10 minutes at the same time. They've made it pretty easy to find something you enjoy watching the most, so after coming to the site, it shouldn't take you more than a couple of minutes to find one or multiple scenes that will satisfy all your dirty little needs for the time being. You're welcome to return any time you feel like it!