We are all adults and adequate people, and therefore we perfectly understand that porn can be called fairy tales for adults. Despite this, we still want to try to repeat some interesting and exciting tricks spied on in porn videos!
Squirt is one of the most exciting fantasies that haunts many. Many women would like to try to achieve a squirt orgasm, and almost all men, without exception, would like to witness this unimaginable action.
What is squirt
During orgasm, the muscles of the woman's bladder contract and there is a slight urge to pee. Sometimes it even seems that urine is already flowing out. Such a deceptive sensation occurs when the head of a man's penis touches the clitoris. A warm and moist penis is perceived tactilely as urine flow. If the girl completely relaxes at this moment, then an ejaculant will begin to come out of the vagina. Ejaculate, like urine, but only comes up to the urethra during sex. Hence the instinctive desire to pee appears. The jet squirting orgasm is the most unique phenomenon that happens to a woman! Now let's take a look at how, after all, any or almost any woman can achieve a squirt.
Technique to achieve a squirt orgasm
– Don't worry about the little things
To achieve a squirting orgasm, complete relaxation is absolutely necessary. When a girl begins to mentally replay the mess that will happen if she fires a powerful stream of squirt, then it is very difficult to relax and completely detach from reality. In order to avoid distracting extraneous thoughts, a woman needs to lay towels or special waterproof sheets on the bed. Worry about dirty laundry should not be during fucking, and even more so while trying to achieve squirting. Also, be sure to remove anything that can cause stress or irritation from visible places.
– Spend more time for foreplay
"Remember that in women, sex begins in the brain. Start foreplay in the morning by seducing and teasing each other", advises sexologist Taylor Sparks.
– Start by stimulating the clitoris
"Focus on stimulating the clitoris – blood will rush to the desired area and this will prepare your G-zone for play", advises writer and psychologist Antonia Hall.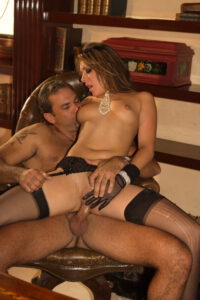 – Gradually move to point G
"When the woman is already aroused enough, insert the middle and ring fingers a couple of inches (about 5 cm) inside the vagina and rub the G-spot, which is on the front wall", says Hall. However, note that this will take a long time. "What you press to stimulate the G-zone is actually the erectile tissue surrounding the urethra. By stroking it, you change the angle of the urethra to the bladder, and this fluid is removed much more easily", explains Castellanos.
An important point: To increase the chances of squirting when stimulating the G-spot, the girl should relax her pelvic floor muscles as much as possible.
– Additional stimulation with adult toys is recommended
To achieve squirting, active and correct stimulation of the G-spot is the most important factor. "The G-spot is about two inches from the vaginal opening, about an inch (2.5 cm) high. That is, you need an oblong toy with a slight upward bend", advises Sparks.
These squirting toys in different colors, sizes and prices can be found in any sex shop. Sparks himself is more to Le Wand Bow's taste: "This stainless steel toy is perfectly shaped – more round and ribbed on one side, smoother and sharper on the other. You can also play with temperatures – soak the toy in warm or cold water for a few minutes. While the toy is affecting the G-zone, stimulate the clitoris with your tongue".
– Do not be afraid to pee
Many women are intimidated by the sensation that occurs during stimulation of the G-spot before the onset of a jet orgasm. "This sensation is caused by the fluid coming from the Skene's glands", Hall explains.
"Even if urination occurs, don't worry. Sex is a very dirty activity, and so different fluids are involved in it. Well, think about it, urine. Who cares?" – says Vanessa Marin, sex therapist. In any case, in order to worry less about this, the girl just needs to go pee before having sex.
– Control the pelvic muscles
"When the tension starts to build up and you feel like using the toilet, it's time to start using your pelvic floor muscles. There is no need to strain them … more like pushing them out. As if you were pushing urine while going to the toilet. Yes, it takes practice, but it's doable", says Sparks.
– Don't get stuck on a failed attempt
Obsessing over jet orgasm is a surefire way to never achieve one. Even if this time the woman did not have squirting, there is no need to blame yourself for anything. Perhaps you can achieve it with your next attempts. And now you just need to relax and get the most out of sex!